Our Work
We take great pride in the craftsmanship of our work, and the value it brings to our customers. Thankfully our customers agree, and many have allowed us to showcase the work we've done for them. Have a look at the projects below, then contact us to setup a free consultation to discuss your situation, and we'll work together to find the best solution for you.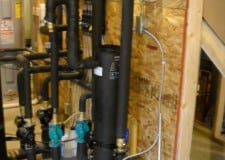 A Recent Geothermal Installation
The end result of a residential geothermal heat pump installation.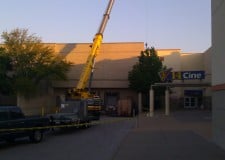 Wehrenberg MidRivers Cine
Installation of a new Carrier air conditioning unit for Wehrenberg MidRivers Cine at MidRivers Mall in Saint Peters, MO.